The Final Frontier
18 March 2006

Location: Game Kastle, Santa Clara, California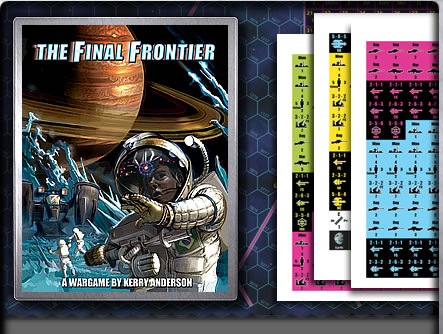 Day Game Attendance: Don Hoekwater, Tom Granvold, Lisa M., Kris Miller

Evening: Tom, Don, Elinor and her boyfriend, T.C., Kate, Lisa and Kris M.

Menu: Chef Ming's Chinese Restaurant

Day Game: The Final Frontier

Lisa's espionage activities against Kris provoked Kris into sending in the marines for a police action. This escalated into the unintended consequences of a global war.
Kris ended up losing any foothold in space. Tom and Lisa fought to a standstill.
Evening Games:
Wizard Kings: Tom and Kris. Kris' Barbarians prevailed over Tom's Viksyn Amazons. The Amazons seem to be limited in their powerful units.
Citadels Lisa, Elinor and her boyfriend, T.C. and Kate
Jungle Speed: Lisa, T.C., Kate
Tsuro: Tom, Lisa, Kris, T.C. and Kate. Tom taught the rest of us the game of Tsuro. It's a nice, zero-prep game that is great for conventions or late at night.